Kitchen worktops now come in such a range of colours, styles and materials it's hard to choose just one, until today. Concrete worktops are the latest and greatest trend in contemporary kitchens, to the point where we just know your kitchen planner won't be shocked if you suddenly announce that you want one.
Smooth, polished or industrial and rugged, every incarnation looks spectacular and the best part of all is that they're cast to last!
1. You'd need to take a closer look to realise this was concrete, but look at those crisp edges!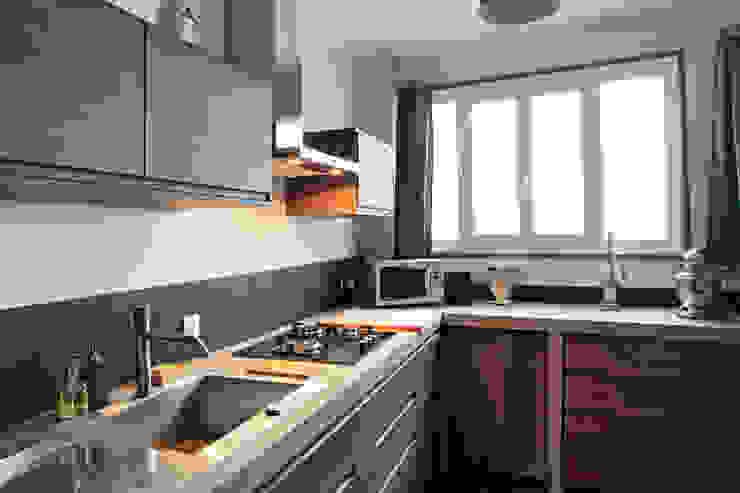 Rosny
Concrete LCDA
2. In such close proximity to outdoors, we love that a more organic style of concrete has been chosen here
3. Now that's a dark and dramatic kitchen if ever we saw one. Look at that one-piece concrete island!
4. Don't think you have to have a grey worktop if you choose concrete, as you can add pigment to the mix and have anything you want
5. When polished perfectly smooth and coloured before the pour, concrete looks as good as any marble top
6. How about something a little more rustic? This uneven yellow concrete top is ideal for a more exotic kitchen
7. What a clever touch to add a concrete splashback! A simple case of casting a different shape, it won't have complicated the process at all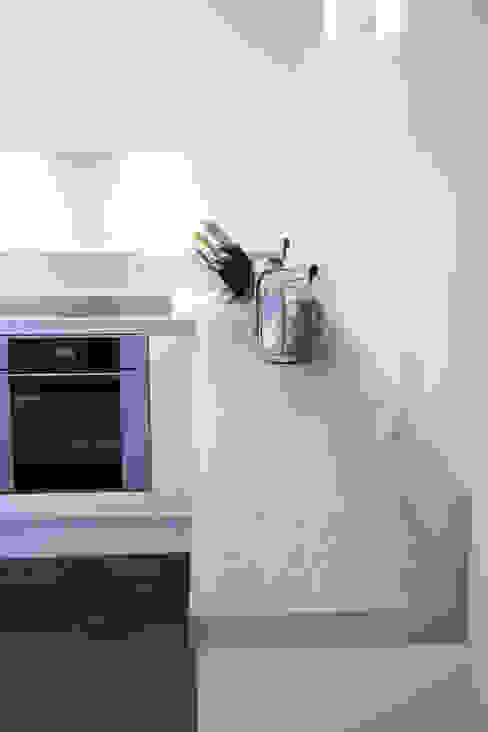 Private apartment, Rue de Seine, Paris
Concrete LCDA
8. You don't have to go for a totally concrete kitchen to know that this chunky worktop is something special. Imagine how cool it must feel when preparing food
9. As versatile as wooden tops, concrete can be cut, split and sectioned off easily for a perfect fit
10. You don't have to negate countertop hobs if you choose concrete. In fact, they look great together!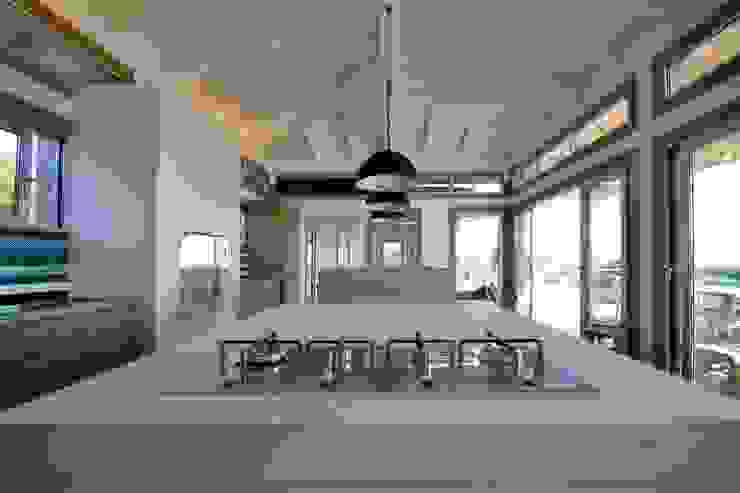 Kitchen in concrete – Spérone's Golf, South Corse
Concrete LCDA
11. For a breakfast bar with a difference, a concrete L-shape installation would be a real focal point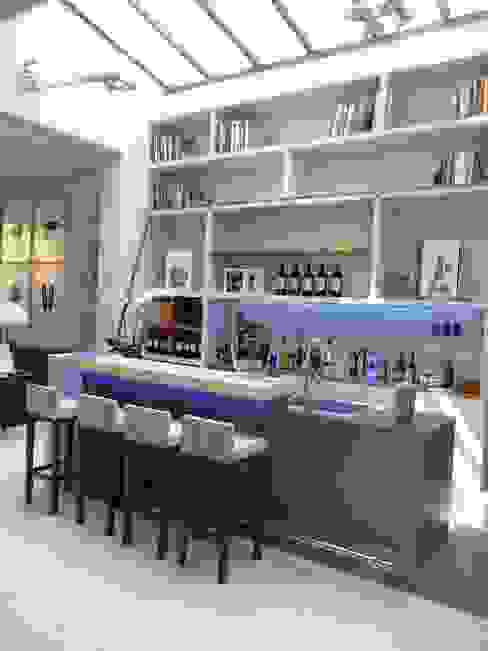 Concrete counter for a private
Concrete LCDA
12. We love the idea of creating channels in a concrete top for chopping boards and utensils to sit in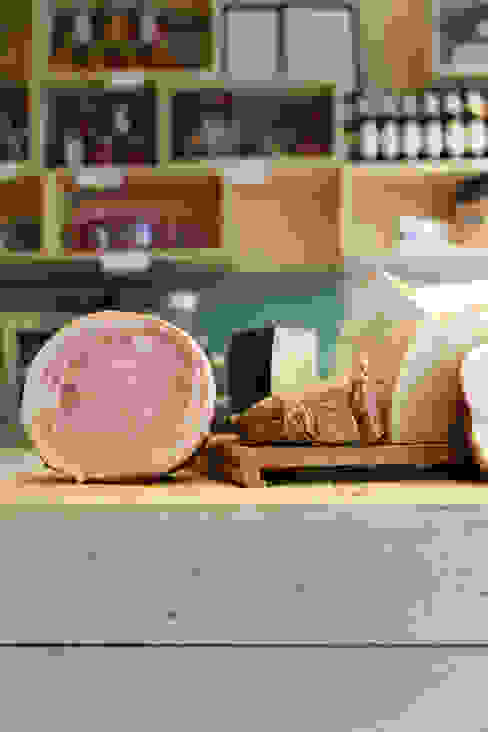 Rosetta
Concrete LCDA
13. When concrete can be polished this smoothly, you have to wonder why anyone would choose a more expensive product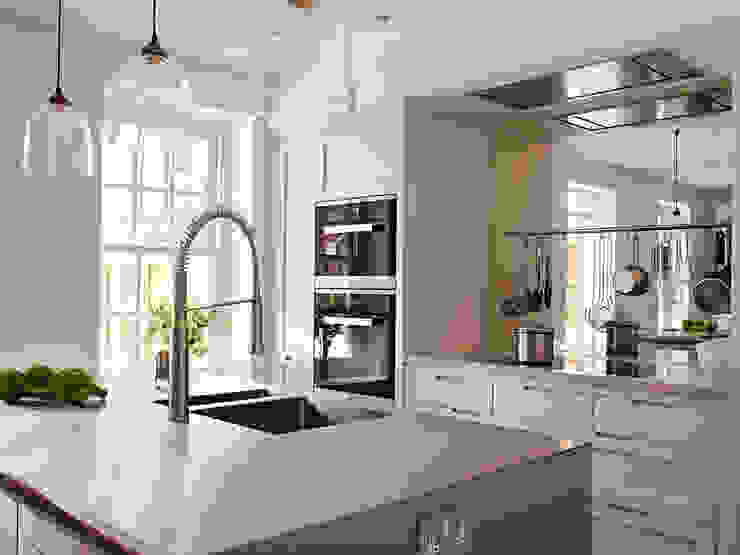 West Kensington
Concrete LCDA
14. If the chunky look doesn't appeal to you, concrete could still be suitable as you can cast extra strength materials into super slim slithers
15. When only a huge slab of a worktop will do, and you want to contrast with warm wood, concrete is a fabulous choice!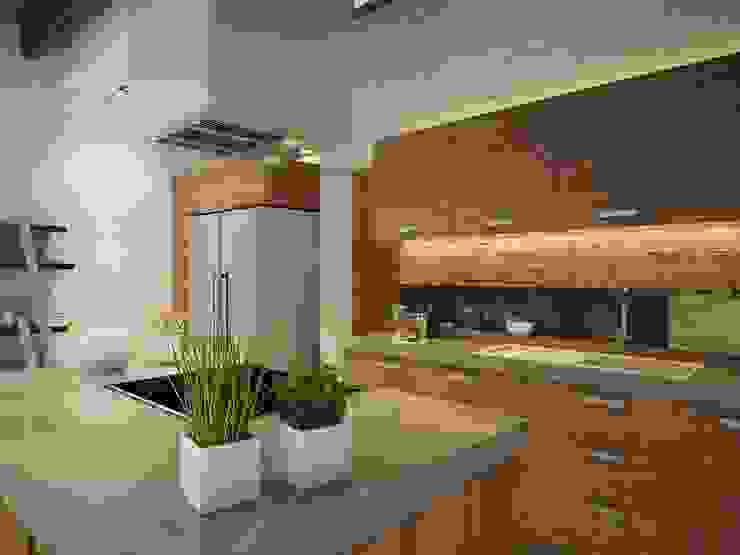 Eco Apartment in Tomsk
EVGENY BELYAEV DESIGN
For more kitchen inspiration, take a look at this Ideabook: Treasure Islands For Your Kitchen.